Purchasing rental properties in your immediate geographical area may seem like the only option when it comes to real estate investing; however, there are many advantages that come along with investing in other areas. Several factors can make a particular area more or less attractive to investors - attractive areas may be quickly growing in terms of jobs and population and have a "hot" real estate market. Less attractive areas, on the other hand, may have absurdly high housing prices and may not be areas that are currently growing in population. So, are you stuck investing where you live? Absolutely not! In today's world, you can easily invest in real estate across the country from the comfort of your own home.
Why Invest in Out-of-State Rental Properties?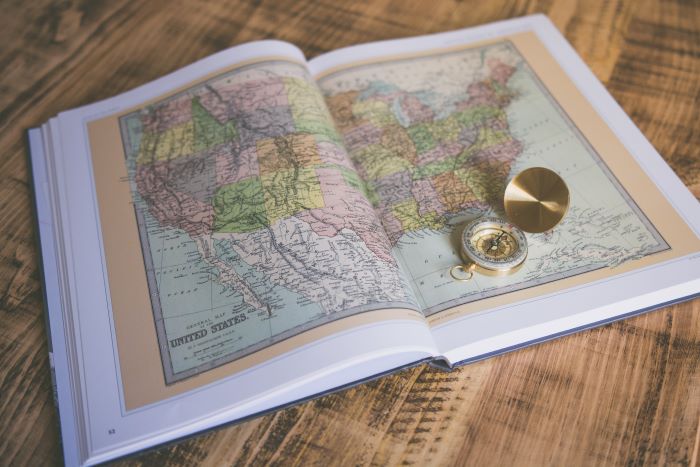 Likely the biggest question on your mind, there is not just one answer as to why you should consider investing outside your immediate area. But there are a few typical reasons you may consider pursuing this route. As we mentioned, investing in areas that are showing strong job and population growth is always a good start – if people move to an area for jobs, they need a place to live, right?
Investing in different areas also allows you to diversify your portfolio and thus allows you to hone in on the type of return you're ultimately seeking – increased cash flow, the possibility for appreciation, etc. Long-distance investments can also come with great benefits such as lower property taxes, more relaxed landlord/tenant laws, and fewer state and municipal regulations.
Benefits of Owning Long Distance Rental Properties
Let's face it, the majority of business functions and transactions are conducted online these days. Are we ready to put the face-to-face meeting to bed just yet? Certainly not. But, it's safe to say that anything you can do in person you can pretty much do online. The same goes for real estate investing. No longer are you stuck investing in properties that are within an hour of your own home - you can view properties thousands of miles away from your phone or computer, take virtual tours, learn about all aspects of the area, and virtually meet with local real estate professionals.
So, great, you're able to do it - but why should you do it? Here are a few reasons.
An Out-of-State Market May Better Fit Your Needs: We hate to be cliché (sometimes) but you know what they say with real estate - "Location, Location, Location!". While this is always true, people's location preferences shift over time, thus investors must shift with them to remain profitable. In recent months, especially in the Wilmington area, the demand for single-family homes has skyrocketed. Many factors have contributed to this such as the steady growth of job opportunities as well as the Covid pandemic creating a trend of people moving south and wanting more personal space and home offices. If there's a huge demand and not enough supply to keep up with it, that's probably a pretty good market to invest in, right?


Are you planning to retire in the next few years? Perhaps planning to finally move to the beach? If market conditions are prime, now may be a great time to go ahead and purchase that east coast dream home you've always wanted and use it as an income-producing property until you're ready to call it home


Affordability: Another great reason to invest in out-of-state rental properties is the properties in other areas may be more affordable. If you live in San Diego, for example, you are probably going to get 6 times the house in Wilmington for the same price you'd pay in California. Not to say that one is better than the other, but if you're looking to make an investment, check out places where you'll get more bang for your buck. Investing in smaller markets where properties are overall less expensive also creates opportunities for better returns, thus allowing you to keep investing.
Doing Your Investment Homework
If you've made the decision to start looking for out-of-state rental investments, the next question is, well, how do you start? Just as with anything, you've got a few different options.
Research the Area
If you're just beginning to consider the idea, do a bit of research on the area online. This can be done on various real estate websites, local government websites, and, of course, through Google. These first steps will help you gather some general information about the area such as demographical information, population centers, current listing prices, property tax rates, and the general layout of the area.
Building a Team of Real Estate Professionals
A key factor in building your real estate team is contacting a professional property management company in the area. You're probably thinking "Wait, I don't need a property manager until after I've bought the property, right?". No! A professional property manager can work in tandem with a local sales agent to assist you in selecting properties that are in high demand and in the most desirable areas of town to ensure you bring in the best monthly rental amount possible and have the least amount of vacancy. Further, a professional property management company can assist you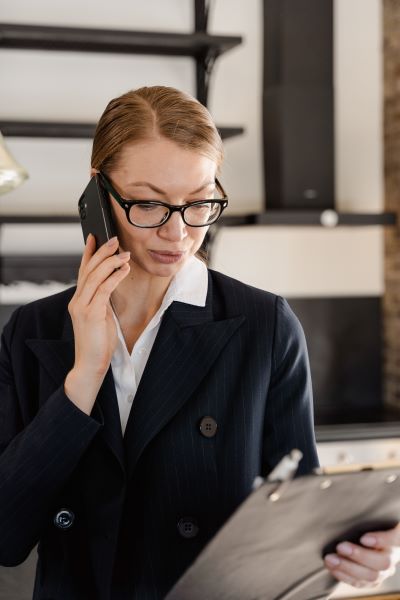 in preparing the property for the rental market by making plans during the sales process and executing them once you've finalized your purchase.
When you've decided a particular area may be the right place for your rental investment, you will, of course, need a real estate agent to assist you with your purchase. How do you find them? Pick a random agent from a Google search, right? No! If you want to ensure you're being given honest, professional advice, you need to do some research here too. Don't get us wrong, a Google search can be quite helpful by way of reviews so you can see what others have to say about agents and the firms they work for. At Sweyer, we have relationships with top local brokers and can put you in touch with one to assist you through the purchase process, saving you the time and stress of essentially picking a name out of a hat.
Just as with any investment, investing in rental properties out of state probably feels like a risk. But oftentimes it is a risk worth taking that will provide you with a great return and a passive income for however long you keep the property on the rental market.
---
If you'd like to learn more about investing in the Wilmington area, please reach out to our Business Development Director through our website or at 910.239.1338 to discuss your investment needs and receive a no-obligation rental analysis.