Leasing Services
Saving You Time and Money While Managing Your Property!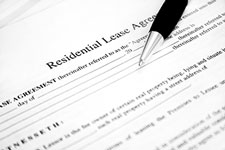 Sweyer Property Management will save you time and money while you enjoy the income and tax benefits of owning a rental investment property. We will find qualified tenants for your property and manage every step of the application and leasing process.
Advertising
When it comes to your investment property, our objective is to procure qualified tenants as quickly as possible. We put your property in front of the tenants.
Signs:
+
Yard signs are the least expensive AND most effective form of advertising. When permitted by the HOA, we post our signs on the properties once the tenant provides us with their notice to vacate.
Banners And Billboards:
+
Sweyer Property Management has digital billboards throughout Wilmington and billboards in the Hampstead area to drive traffic to our doors. This is another means to give your rental home the greatest amount of exposure to potential tenants.
Online Classified Ads:
+
Our available rentals are listed daily on Craigslist, which is a leading traffic source.
Online Marketing:
+
Most people begin their rental search online. Our aggressive online marketing campaign puts our website at the top of the online searches to bring in traffic to your property. We post all available rentals to the most trafficked rental websites online. Our website address is posted on every sign, form, and marketing material we have. We get over 9,000 visitors to our website each month.
Referrals:
+
Referrals are a great source to get new tenants. Sweyer Property Management works closely with real estate sales companies to assist with finding rental homes for people who are relocating into the area. Sweyer Property Management offers referral fees to all of our cooperating sales agents.
Tenant Screening
Screening prospective tenants is crucial in determining if an applicant is qualified to lease your property.
Rental History:
+
Applicant must have good rental references with a positive record or timely payments, sufficient notice to vacate, and absence of violations and damages. Sweyer Property Management will verify 24 months of rental (or ownership) history. Family members and friends cannot be considered as a landlord reference. Application may be denied for negative rental or mortgage history such as evictions, damages beyond normal wear and tear, illegal activity on premises, refusal to re-rent by previous landlord, history of undesirable activity, or a balance still owed to previous landlord.
Income & Employment:
+
Application may be denied if rent is more than 33% of verifiable gross household income. Acceptable forms of income verification include: last pay stub, letter from employer on company letterhead, or your last W-2. Self employed applicants may submit the last tax return or certified verification from applicant's bank account or accountant. Management reserves the right to request additional verification if needed.
Credit:
+
All information showing on the credit report is subject to verification, including previous address and place of employment. Some items that are looked at are: late payments, tax liens, charge-offs, repossessions, judgments and open bankruptcies. Sweyer Property Management requires a Beacon Score of 600 or higher for standard acceptance.
Co-Signers:
+
If credit or income qualifications are not met, a qualified co-signer may be accepted if the property allows. Co-signers must have a Beacon Score of 660 or higher and rent can be no higher than 25% of their gross monthly income. Potential co-signers will need to complete a Co-signer Application, Co-Signer Addendum and any other documents required by Management. The Co-Signer will be fully responsible for the lease should the Tenant(s) default.
Leasing:
As part of our services, Sweyer Property Management provides you with leases and agreements designed to protect you, your investment, and your income.
Inquire About Our Services
910-256-3031
Rental Agreement:
+
Our Rental Agreement is very detailed and spells out the tenant's responsibilities to nearly every detail.
Staff:
+
We have a full time staff to answer prospective tenant questions and personally meet them at your property.
Renewals:
+
Turnovers are expensive. That is why we work hard to keep tenants in place. Several months before the tenant's lease ends, we will contact them to begin negotiations for renewal. Depending on the market, we may offer a re-signing bonus or rent credit for extending their current rental agreement.