Full home renovations can get quite expensive to say the least - even a complete renovation of just one area of a home may be outside of a homeowner's budget. However, for investment properties, seemingly small upgrades can often make a big difference in the look and feel of a property and thus draw in high-quality tenants and higher rental rates. If you're looking to increase the value of your investment property, consider making some of the upgrades below.
1. Flooring
Putting in new flooring can not only refresh the look of a home but also make it feel and seem much cleaner. Though there are many inexpensive flooring choices these days, re-flooring an entire house can still get pricey. But, if there are areas of the home that have worn, dirty carpet, for example, replacing the flooring in those areas will increase the home's perceived value. But, if you're looking to keep new flooring as inexpensive as possible, it will need to be somewhat of a DIY project.
One of the most popular flooring choices today is luxury vinyl plank – and this isn't your grandma's vinyl. These floors come in a variety of options and are known to be particularly durable and water-resistant. If you are going to take on a flooring project, be sure that you're ready to put in the time and effort as well as become familiar with proper installation methods - the improper installation will end up costing you more in the long run. Websites like YouTube as well as some big box home improvement stores have instructional videos on just about anything and may be a good place to start.
2. Painting
Though painting an entire home can get pricey, especially if you hire professional painters, upgrading the paint in just a few areas of a home can make it much more appealing. Homes with rooms painted in a bunch of different bright colors typically aren't attractive to renters as they want to be able to make the home fit their style. However, calming neutral colors are all the rage these days – grays or even traditional whites and creams will create a sense of uniformity throughout the home and allow renters to decorate as they choose without being limited by bright green walls.
Though the walls may be the most visible area of the home, giving a fresh coat of paint to baseboards and door frames will also make the home appear refreshed and clean. Some other easy paint upgrades to consider are painting an accent wall (remember, neutral – no bright green!) or whitewashing a brick fireplace.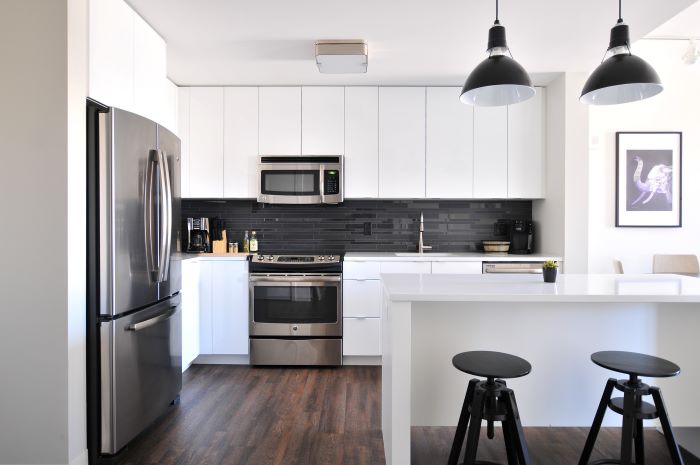 3. Kitchen Cabinets
Does your investment property have old brown cabinets and drawers that look like they were installed in 1980? It's amazing what a simple paint job and some new hardware will do for the look of the kitchen. If you're going to repaint kitchen cabinets, again, neutral is best. It's also advisable to visit your local paint store to ensure you're purchasing the right products – an easy way to do this is to take a drawer or cabinet door to the paint store when you visit so the associate will know exactly what kind of paint and supplies you'll need. Though this project can be time-consuming with cleaning, sanding, priming, and multiple coats of paint, it is an overall inexpensive upgrade that will make a world of difference.
4. Light Fixtures
The right lighting can completely change the feel of a room, either making it feel cold and industrial or warm and inviting. Simple light fixture changes can make a room look much more modern and these days inexpensive fixtures can be found at home improvement stores or even on Amazon. Does the home have ceiling fans? If it doesn't, consider installing some in the bedrooms and main living area. Ceiling fans are a sought-after feature for tenants and will make the home appear more comfortable. If you're going to make lighting changes, you must be careful – if you've done lighting installations before, you know to turn off the power source to the room in which you're working. However, if you've never done such an upgrade, hiring a local electrician for a few hours to install everything properly may be your best bet.
5. Add a Backsplash
This is yet another addition that can make a kitchen feel more luxurious and modern. Expensive, ornate tiles may be out of the question for a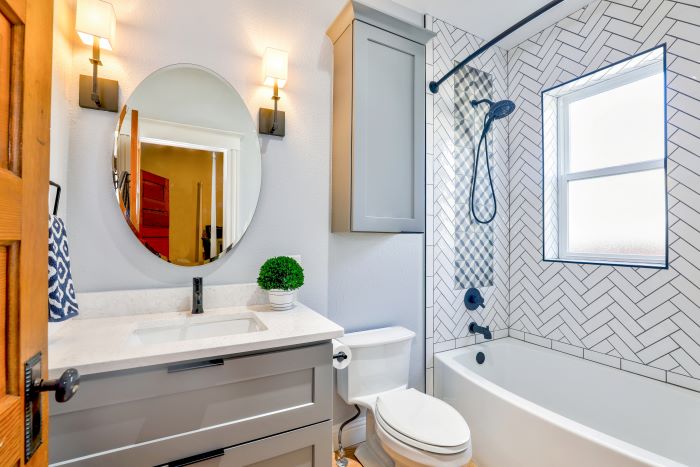 budget project but installing something like subway tiles will not only improve the space but add an extra layer of protection to your walls. Though kitchen sinks are commonly thought of as the location for backsplashes, they can also be installed behind stoves.
6. Bathrooms
Gutting and renovating a bathroom can cost thousands of dollars but making some small changes can make bathrooms look newer and more spacious. If the toilets have worn, broken seats, consider replacing them with some inexpensive ones. If the sink, hardware, or vanity are worn and outdated, replacing those will make the bathroom appear much newer. Though hardware and vanities can, of course, get pricey, many home improvement stores have affordable options that will allow you to stay within your budget.
7. Exterior Upgrades
Prospective renters will often form their first impression of the home within a few seconds of seeing the outside. So, to make your property more appealing, some simple landscaping can make a big difference. Make sure the lawn is trimmed, gutters cleaned, and any bushes or branches that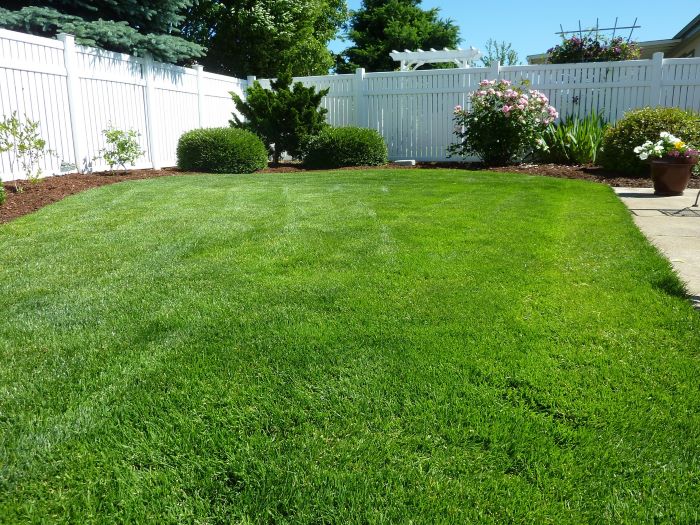 need to be cut down are removed. You can also do things like plant some beautiful bushes or flowers near the home and bring in fresh mulch.
Exterior upgrades aren't limited to just the lawn. If your property has an old, worn patio with chipped paint, consider power washing or refinishing it. Power washing can also make a big difference in how renters will perceive the home – if an owner has taken the time to clean the home exterior and driveway, chances are they've maintained the inside as well.
Though home maintenance projects can be time-consuming, they don't always have to be expensive. Making some small improvements can increase the value and appeal of the home and thus increase the rental amount you can charge and draw in high-quality tenants.
---
If you own an investment property and would like to learn more about today's popular features and upgrades, reach out to our team today. Or, if you're looking to purchase investment properties, we can also guide you through the process and help you select a home that won't need dozens of expensive upgrades and repairs.
Reach out to our Director of Business Development at 910.239.1338 or via our website for a free rental analysis or to learn more about how simple upgrades can increase your property value.