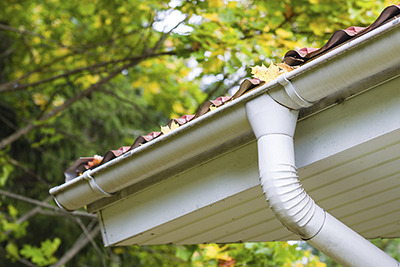 Gutters are your rental properties' main line of defense against water accumulation at the foundation. It is vital that your gutters be cleaned regularly, and to ensure they are attached and functioning properly. Prevent water damage costing thousands on your investment property by taking this simple preventative maintenance step.
CLEAN
Remove all debris from gutters and downspouts
INSPECT
Visually inspect gutters, downspouts, and joints to ensure proper connection and attachment to home. Ensure water is being routed away from foundation by use of downspout extensions and/or downspout diverter slabs.
TEST
Run water through gutters and downspouts to test. Make sure there are no leaks, and that water is being properly diverted away from the foundation.


If you would like to get more information contact Sweyer Property Management.
CONTACT US