Occupancy Preparation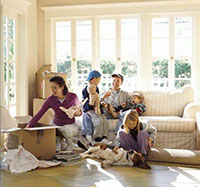 When Your Rental Property Is Vacant
You Aren't Making Money.
Minimize Your Turnover Time!
Sweyer Property Management is committed to
turning your property quickly and efficiently!
How We Prepare Your Property For Occupancy:
---
Process tenant move out information within 2 days of receipt of notice
Schedule move out inspection within 2 days of receipt of move out notice
Confirm authorization of standard repairs and utility connections within 30 days of move out notice
Complete move out inspection within 1 day of move out
Contact owners within 2 days of move out with our professional opinion of the repairs/cleaning required to get the property ready for occupancy
Standard repairs scheduled within 2 days of move out
Complete all occupancy preparations within 15 days of the property becoming vacant
Additionally, We Offer Services Throughout Tenancy To Minimize The Impact Of Turnover:
---
Biannual Property Reviews allow us to uncover and repair issues without waiting for vacancy
Pre-approval for standard turnover expenses reduces the amount of time needed in vendor negotiations
For more information on how our property management services can benefit your investment property, fill out the form on the right or give us a call 910.256.3031.
Inquire About Our Services
910-256-3031