Hampstead Property Management
Let us manage your Hampstead rental property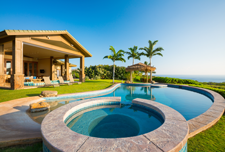 We are pleased to offer full service rental property management throughout the community of Hampstead, NC and surrounding areas.
Sweyer Property Management will save you time and money while you enjoy the income and tax benefits of owning rental investment property.
What We Do
As a property owner, your home is your investment. That's why it's important to trust a team of professionals when it comes to handling that investment. We know firsthand what a difference professional property management services can make when it comes to renting out your home. That's why we offer a wide selection of services to fit your needs as a landlord. From advertising to tenant screening to collecting rent payments and more, we can handle the entire rental process so you don't have to.
Why Work With Us?
When you choose Sweyer Property Management to handle your Hampstead, NC rental property, you're entrusting a group of highly qualified real estate and rental professionals to handle the process. Not only will we work hard to rent out your property, we will treat your home like it's our own.
What We Do As Your Property Manager:
Inquire About Our Services
910-256-3031
Advertising Available Properties
+
One of the most important aspects of finding qualified tenants for your investment property is aggressive and well thought out advertising.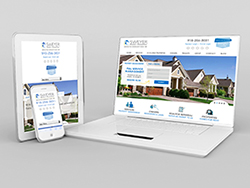 COMPREHENSIVE RESEARCH
Effective advertising starts with comprehensive research. That's why we have a team in place who analyzes data and current trends daily to determine the best places to advertise your property for maximum exposure. Based on this research, our team makes sure that our company, and therefore your properties, maintain a strong presence on the internet that drive in the best prospects and leads. This is how Sweyer Property Management has continued to consistently maintain a dominant presence month after month in rental property searches done through Google.
WE GET RESULTS
Not only do we ensure that your properties are featured on third-party websites, but our own website and social media accounts are strongholds in the local rental industry. Our website receives over 126,000 visitors each year. We also make daily efforts to showcase our available properties and company on our various social media accounts such as Facebook, Google and Instagram which bring in an additional 500,000 views annually.
WE ATTRACT TENANTS THROUGHOUT THE WEB
Advertising online is a constantly moving target with information changing on a daily basis. While our properties are syndicated out to a number of third-party sites, we identify those sites that are our best sources for high-quality leads outside of our own website and social media accounts and focus additional efforts there. Our team makes every effort to follow rental industry advertising trends and make appropriate modifications to our marketing efforts should these trends change.
Through all of our strong advertising and marketing efforts, Sweyer Property Management currently averages a 95% occupancy rate each month throughout the year. We are committed to making sure your property receives the attention and exposure it deserves, and our team of experts will always continue to work tirelessly to find high-quality renters for your investment home.
Tenant Screening And Qualifications
+
We know that screening qualified tenants means peace of mind for you. Every applicant goes through a rigorous screening process.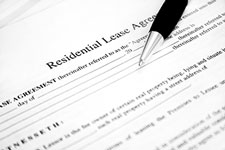 For Every Tenant We Require:
A signed application for every adult occupant
Photo ID of each adult occupant
Credit check on each adult applicant
Residential history check
Employment or income source verification
Tenant Placement Services
+
In addition to providing top-notch property management services, we also work directly with area residents looking for homes to rent in Hampstead, NC. This provides us with contacts for both tenants and landlords, making it a win-win situation for everyone.
Lease Preparation
+
After the qualified applicant has been approved, Sweyer Property Management staff will prepare your property lease in accordance with state and federal laws and walk the tenant through the lease signing and property orientation process.
Property Maintenance – Preventative And Responsive
+
We work closely with local, professional contractors who offer priority scheduling at competitive rates. Due to the size of our company we are able to work with the best professionals in home maintenance and repair. Our contractors are familiar with the requirements of working with investment rental property. In addition to their expertise, we require contractors to make us aware of any potential issues or lease violations at our properties.
24 Hour Emergency Maintenance
+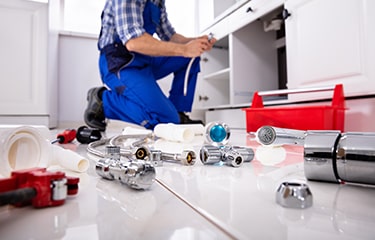 We are on-call twenty four hours a day for maintenance emergencies. Our on-call staff understand property maintenance and are able to assist residents with emergency needs that may arise after hours.
Lease Break Management
+
In the unfortunate circumstance of a broken lease, Sweyer Property Management will be there to ensure the resident is held responsible for their legal obligation and to minimize your exposure during the lease transition.
Monitoring Legislative Changes Affecting Landlords
+
Keeping up with today's legal changes can be a daunting and time consuming process. we are here to stay abreast of changing laws by attending local, state and national conferences, continuing education and active membership many industry organizations that affect legislative and legal issues involving residential rental property. As the laws change, we protect your interests by updating our forms and agreements accordingly.
Rent Collection
+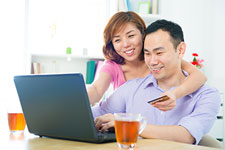 Rent collection is at the heart of the Sweyer Property Management system. Our service to tenants provides a variety of payment options through our secure payment processing center for collection of all fees. The system is quick and convenient and allows the tenant to pay via: web-based payments, automatic draft, credit card payments, check mail-in, or check drop off.
Security Deposit Handling
+
A Security Deposit is collected from all tenants for your protection. Your deposits are held in an insured trust account in accordance with state regulations. All tenant's forfeits and damage claims are in conformance with North Carolina Security Deposit Laws.
Monthly And Annual Income-Expense Reports
+
We track the monthly income and expense on your investment property. Your property statement is available for you to view on-line at any time through password protected on-line access. Your year-end statement is also available on-line. Tracking income and expense for year- end tax preparation has never been easier. You can download your report, analyze income and expenses and do your tax planning when it is convenient for you.
Tenant Retention
+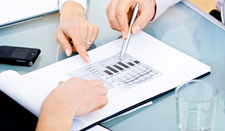 Keeping a quality tenant creates value for you. We work hard to ensure tenant retention is the highest level possible for market conditions. The Sweyer Property Management team establishes strong monthly tenant retention goals and tracks performance as part of achieving those goals for you as owner.
Tenant Turnover Management
+
We hope that a good tenant will stay in your property for a long time. When the time comes for the tenant to vacate, Sweyer Property Management will carefully survey the property upon move-out, administer final rent and Security Deposit according to state regulations and prepare the property for market as quickly as possible to minimize your vacancy. We thoroughly document all of our inspections with digital pictures or video, which we make available to our owners.
Representation In Eviction Suits
+
Eviction is never a desired process but state laws protect you as a landlord from non-paying and non-performing tenants. We provide a comprehensive process that reduces your risk as a landlord. However, if the need arises and eviction becomes necessary we will follow state laws to ensure a rapid resolution at minimum costs.
Initial Site Evaluation
+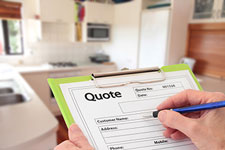 Rental Property Evaluation A trained Property Manager will conduct an initial site evaluation of your property. We will work with you to make recommended improvements to increase marketability.
Tenant Communication
+
We will communicate with your existing tenants (where applicable) and go over new procedures or issues.
Lease Review
+
We do a thorough lease review with the prospect prior to the signing of the lease document. We have tenants attend a one hour lease review where they are made aware of all of the terms and conditions of the lease. We find this review is critical in avoiding issues with the tenant throughout the lease process.
Property Evaluation/Analysis
+
We evaluate any vacancies and assess action needed to rent the property. We will analyze the market to determine the property position in the area.
Key Security
+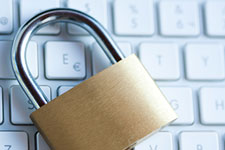 We take control of all keys, test them on the locks, and implement our security coded process for each key.
On-Line Access
+
Is It Time To Consider Bringing A Professional Property Manager On Board To Manage Your Residential Investment Property?
Give us a call today at (910) 256-3031 to learn more about our Hampstead rental property management services. We'll be happy to answer your questions and schedule a complete rental analysis for your home.
Hampstead Area Information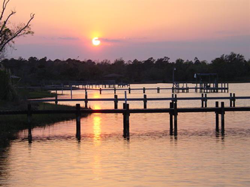 Living in Hampstead,NC is like having the best of everything coastal NC has to offer right at your backdoor. Do you love being close to the water? In Hampstead, you can enjoy quick access to the Intracoastal Waterway and beautiful area beaches. Starting a family? You'll be glad to know Hampstead is a safe community with very highly rated schools. Love Wilmington but don't want to live there? Hampstead has all the charm of a small town but is a convenient 25-minute drive to "The Port City."