During the Covid lockdown of 2020, many Americans began spending more time at home than ever before. As restrictions eased and things returned to normal, working from home has become a permanent setup for many. While being at home does come with certain perks, it can also get boring and take a toll on your mental health. So, what can you do about that? Here are some tips that can help you change up your living space to make it a calmer, more inviting place to spend your days.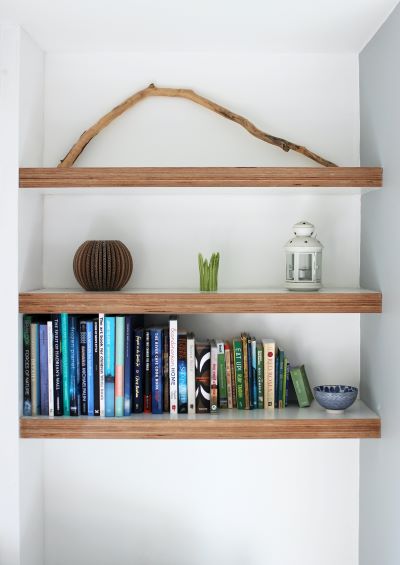 Declutter
As they say, "clean house, clean mind", and, there is some truth to this. If you're working from home alongside a partner who is doing the same, you've probably found yourself sitting amongst some extra clutter. Add kids on summer break to that equation and it probably looks like a tornado has just run through your home.
While it's impossible to keep things tidy all the time, decluttering and getting rid of things you don't need can work wonders. Invest in some storage solutions - things like bins, shelving units, filing cabinets - and determine what items need to be kept where. Do you have things lying around that haven't been used in months or even years? Marie Kondo's "Does this one spark joy?" thing may have you tossing half the things you own but, if you really think about it, there's probably some stuff in your house you really don't need.
Having your floors, desks, and tables free of excess clutter will help you clear your mind and allow you to focus on things that need your attention. Not only that, but it will probably free up some time as you won't have to constantly pick up things or search for those keys you swear you just had in your hand a minute ago.
Designate Spaces for Different Activities
If you are working from home, designating a workspace is essential for your concentration and overall well-being. Though the size of your home may not allow for a separate office, you can still designate a corner or area in your home as your office. Having this area as your work area will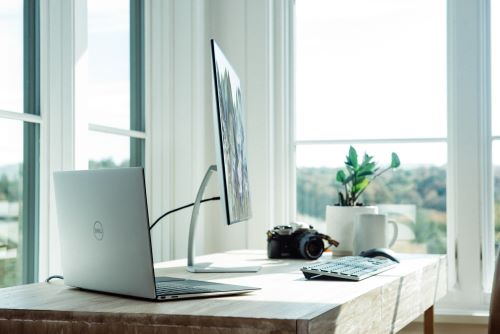 allow you to be in work mode when needed and get out of work mode when it's time to punch out for the day. This will also allow you to keep track of your work stuff, keep others in your home out of this space (hopefully), and be able to physically separate yourself from work in the evenings and on weekends.
Of course, it isn't just about work. You can designate spaces for exercising, reading, or other hobbies you enjoy. If you practice yoga, find a space to keep your mat rolled out so you'll see it and remind yourself of the importance of stretching and quiet time. If you like to read, make yourself a reading nook where you can go curl up with a good book undisturbed. Small things like this will help you feel less confined on those long days at home.
Add Splashes of Color
Another great way to break up the monotony of being at home all the time is the use of color. Though neutrals are thought to be more relaxing, brightening up your space can aid in brightening your mood. Get some fun throw pillows or blankets to spruce up your chairs and sofas or get some funky art for your walls. Painting or using removable wallpaper stickers to create an accent wall is another great way to add some depth to a room and make it less boring to spend the day in. Remember, if you're a renter, be sure to read over your lease and ask your landlord or property manager before you go making changes to walls or fixtures in the home.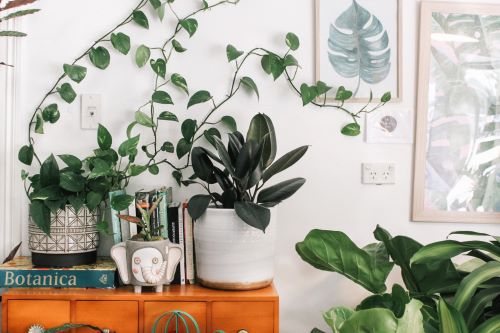 Get Some Plants
"But I'm a notorious plant murderer! I'm probably on some kind of list!", you may be shouting. That's ok, a lot of us are. Good thing there are plants that are allegedly nearly impossible to kill. Whether you have a green thumb or not, adding greenery to your home is a great way to make your space feel more positive as well as purify the air. Do some research on different types of plants and choose some that fit your routine and match your level of skill when it comes to plant care. And, if you're really that bad with plants, get some of those cute little succulents, they are just as happy as real plants.
Use Lighting to Your Advantage
If you have lots of windows, open the blinds! Natural light improves moods and wakefulness and is an easy way to optimize your space. If the layout of your home allows, keep your desk near some windows and enjoy the view throughout your workday.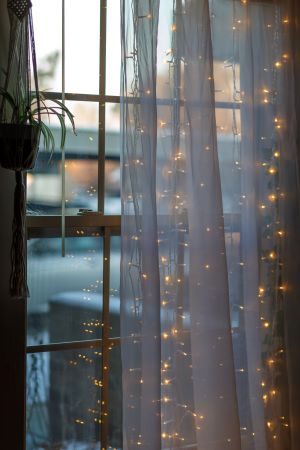 Natural light not an option for you? Do some research into different types of lighting and figure out which types work for you. If you really want to dive into lighting, look into the centuries-old Scandinavian concept of Hygge (pronounced hoo-ga), which comes from a Norwegian word for "wellbeing". In that area of the world, it can stay dark long periods of time, so they devised ways to strategically use both candles and electric lighting to make their spaces more calming and comforting.
Coming out of a pandemic, many of us are chomping at the bit to get out of the house and go everywhere we can. But, working from home has become the new normal for some, and revitalizing your space will only improve your long days at the home office. Give some of these things a try and see how you feel in your "new" space.