Accounting Services
Your money is as important to you as your rental property!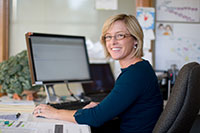 We have the proven skills and knowledge to help you simplify your rental property management accounting.

The experts at Sweyer Property Management take great care to provide accurate accounting services from rent collections to bill payments to make your life easier.
What Our Property Management Accounting Services Include:
---
Income is deposited into your bank account electronically
Semi-monthly payment schedule to provide maximum cash to owners each month
Aggressive processes to increase monthly rent collections
Year end income statements listing all property income and expense for efficient tax preparation
Timely processing and payment of all property related expenses from insurance to utilities
Accurate security deposit accounting in accordance with North Carolina Real Estate Commission Rules
Call Today: 910-256-3031
Inquire About Our Services
For more information on how our property management services can benefit your investment property, give us a call 910.256.3031.